We are going to SXSW 2018! We are excited to be present at an event full of innovation, we want to say to all of our AI enthusiasts so we have something prepared .
We partnered with Epsilon Agency and Clearblade for a unique event full of networking, drinks and compelling discussions led by industry thought leaders in Artificial Intelligence, Machine Learning, Edge Computing and Internet of Things.
Where?
Sunday, Mar 11 4 to 6 PM, 103 E 5th St, Austin, TX 78701
What do we have prepared for you?
4:00-4:30 Networking and Drinks
4:30-5:15 Presentations
Why Edge Computing is Critical for Enterprise IOT: Eric Simone, CEO, ClearBlade
How AI is Transforming Marketing: Tom Edwards, Chief Digital Officer, Agency at Epsilon and John Dubois, CEO, O360
5:15-6:00 More Networking and Drinks
Clearblade / Epsilon Agency / Oculus360
Who will be hosting?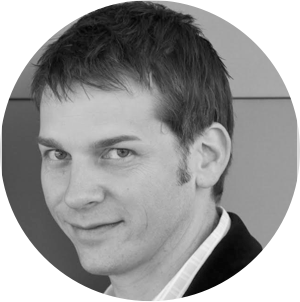 John Dubois, CEO, Oculus360
John is co-founder and CEO of Oculus360, a Software-as-a-Service platform that leverages focused machine learning and natural language processing technology to deliver actionable customer and product insights derived from millions of publicly available consumer comments. Prior to joining Oculus360, John was managing partner and CTO of Ascendant Technology, later purchased by Avnet Technology Solutions. With a vast knowledge in technical arenas married with a keen eye for business, John is the rare breed that can comfortably move from a deep technical conversation to a strategic business conversation seamlessly. These skills have been used to solve business challenges across many industries using the Oculus360 platform.

Aaron Allsbrook, CTO, ClearBlade
Aaron Allsbrook, ClearBlade CTO and product visionary for the ClearBlade Platform and EDGE brings decades of application tooling development and runtime experience to the emerging technologies in the Internet of Things. Early on, Aaron engineered software at IBM building scalable performant platforms for developers to design, develop, and execute modern workloads. As a practitioner, Aaron began working in the field with enterprises to enable cutting edge solutions while leveraging existing technical assets. Today he provides a depth of expertise necessary to understand the challenges, opportunities and transitions required for large Enterprises to engage with the IoT and writes blogs to share about the challenges of the IoT. Read his last blog "When AI and IoT collide".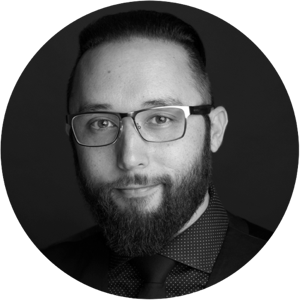 Tom Edwards, Chief Digital Officer, Epsilon Agency
Tom Edwards is the Chief Digital Officer, Agency, at Epsilon. For the past 17 years Tom has focused on the intersection of emerging technology and its impact on consumer behavior and how to bring "Innovation to Reality." Tom was recognized by Advertising Age as a 2017 Marketing Technology Trailblazer. Tom regularly provides thought leadership and commentary for business and advertising publications (Forbes, CNBC, VentureBeat, AdAge, Advertising Week, Mashable) in addition to speaking regularly as a futurist on the topics of data design, artificial intelligence and the evolution of consumer experience through intelligent systems. Prior to Epsilon, Tom was EVP, Digital Strategy and Innovation for Omnicom's The Marketing Arm and SVP, Digital Strategy and Emerging Technology for Red Urban, part of DDB Worldwide. He also previous served as Chief Marketing Officer for cloud-based social solution provider INgage networks.