Join John Dubois, CEO of AI software company O360, and Richard Ventura, Vice President of Strategic management for NEC Display Solutions and Chairman of the Digital Signage Federation, in a discussion about delivering the right message to the right audience at the right time.

Matt Fox of O360 will host and moderate this discussion about the following topics:

Using cameras and beacons to identify and track shoppers in-store

Applying machine learning and AI to the Digital Landscape to determine the messages, product recommendations and offers most likely to resonate with each audience

Getting the right message to the right audience at the right time through in-store displays and mobile phones

A "day-in-the-life" case study of a fashion retailer using consumer insights together with other data to drive a personalized in-store shopping experience



Who will be presenting?
Richard Ventura, Vice President of Strategic Management, NEC Display SolutionsRichard Ventura is the Vice President of Strategic Management for NEC Display Solutions of America's, overseeing all strategy related activities for the organization. Focusing on leading the development and communications of strategies aimed at evolving the business and driving it forward.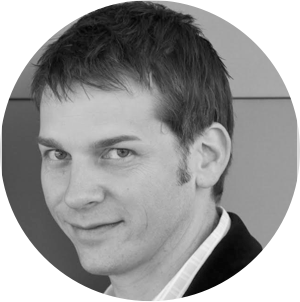 John Dubois, CEO, Oculus360
John is co-founder and CEO of Oculus360, a Software-as-a-Service (SaaS) platform that leverages focused machine learning and natural language processing technology to deliver actionable customer and product insights derived from millions of publicly available consumer comments. Prior to joining Oculus360, John was managing partner and CTO of Ascendant Technology, later purchased by Avnet Technology Solutions. With a vast knowledge in technical arenas married with a keen eye for business, John is the rare breed that can comfortably move from a deep technical conversation to a strategic business conversation, seamlessly. These skills have been used to solve business challenges across many industries using the Oculus360 platform.
Moderator: Matt Fox, CRO, O360
Matt is CRO of O360. In this role, Matt leads growth activities across sales, business development and marketing with a focus on expanding the O360 customer base and ensuring those customers realize great value from the O360 platform. He has been working in software for over 17 years and previously held leadership roles at IBM, Avnet and several startups.